Sneeze Defender™ Acrylic Shields and Modular Kits
Our crystal-clear shields are made in the USA of quality domestic brand cell cast acrylic sheets, offering a durable personal barrier for face-to-face business and industrial environments. Economical and moisture-resistant, our shields are finished with polished round corners for safety, and are offered in variety of thicknesses for your unique situation.
We offer ready-to-ship configurations:
• Single Shields
• Bottom Mount Shields
• Hanging Shields
• Freestanding Shields with Half-Round Bases
• Three-Piece Modular Shield Kits
Free pick up for Southern California customers. Contact us for any product-related questions, including customization.
We're here to help!
Sneeze Defender™ Shields Options

Flat Shield
with Round Corners
Hanging Shield
with (2) Drilled Holes
Bottom Mount Shield
with (4) Drilled Holes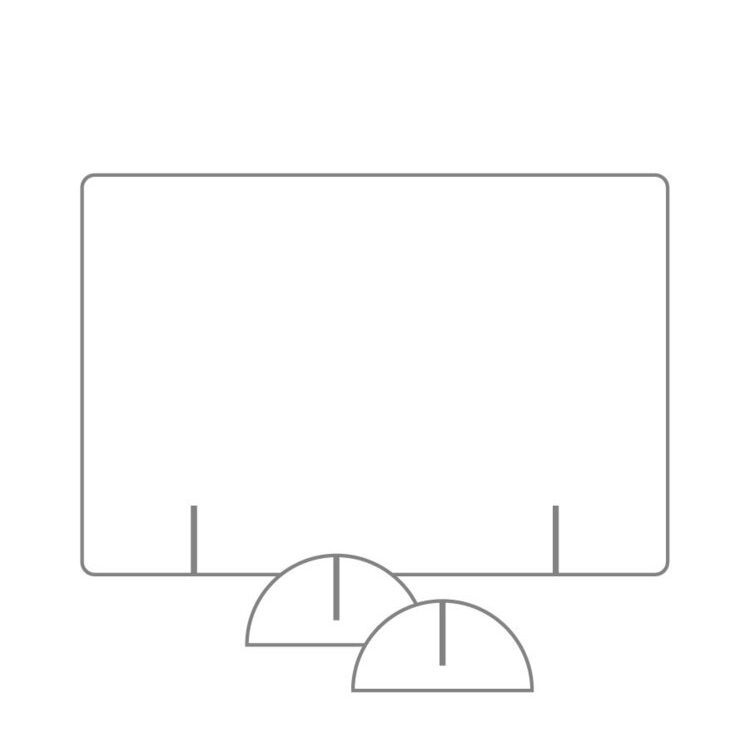 Freestanding Shield
with (2) Half-Round Base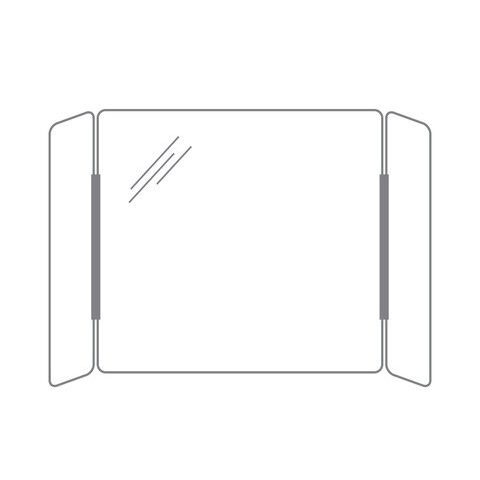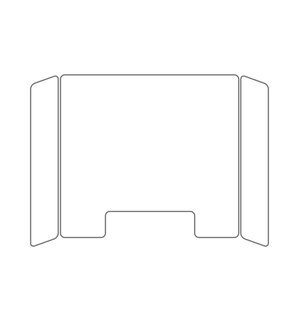 3-Pc Modular Shield Kit
with Pass Through
Sneeze Defender™
strives to help businesses limit the spread of germs that lead to illnesses such as the flu, the common cold and COVID-19. Our mission is to help preserve the health of employees and customers during the coronavirus pandemic and beyond.
Applying 34 years of unparalleled expertise in acrylic and glass manufacturing, we are pleased to offer Sneeze Defender modular and custom personal barriers and shields, made to protect businesses of all sizes, and help local communities contain the spread of germs during these uncertain times.
Our easy-to-install acrylic panels are specifically engineered to physically block the trajectory of respiratory droplets, protecting employees and customers from transmitting germs on the premises of a wide range of businesses and offices. Essentially, Sneeze Defender acrylic shields work to reduce the spread of COVID-19 and keep as many people as possible safe and healthy.
The Original Red Onion, Palos Verdes,
The Original Red Onion, Palos Verdes,
Matsuhisa Sushi Bar, Beverly Hills
Matsuhisa Sushi Bar, Beverly Hills
Matsuhisa Sushi Bar, Beverly Hills
Matsuhisa Sushi Bar, Beverly Hills
Custom Installations
Recent installations at Matsuhisa Sushi Bar, Beverly Hills and The Original Red Onion, Palos Verdes.
Include shields made of premium 1/4" thick, quality domestic brand cell cast acrylic. Beware of inferior quality extruded and/or imported acrylic sheets.
consequuntur, vim ad prima vivendum consetetur. Viderer feugiat at pro, mea aperiam
Sneeze Defender™
Is a must-have product for any business that relies on customer interaction and/or high traffic areas. It's invaluable for businesses such as:
· Retail stores
· Gas stations
· Restaurants
· Offices
· Co-working spaces
· Schools
· Banks
· Pharmacies
· Nail salons
· Farmers market stands
· Pop-ups
· Take away food shops
· Gift stores
· Hospitals
· Medical and dental offices
· Surgery centers
· Athletic gyms
· Yoga studios
· Theme parks
Sneeze Defender is a necessary addition to fight against current and future pandemics,
helping to keep employees and customers safe and healthy wherever business is conducted during the COVID-19 era.
Social Distancing Can Be Challenging
OSHA (Occupational Safety and Administration) recommends five engineering controls to protect employees from Sars-CoV-2, one of which is: "Installing physical barriers, such as clear plastic sneeze guards."
Occupational Risk Pyramid for COVID-19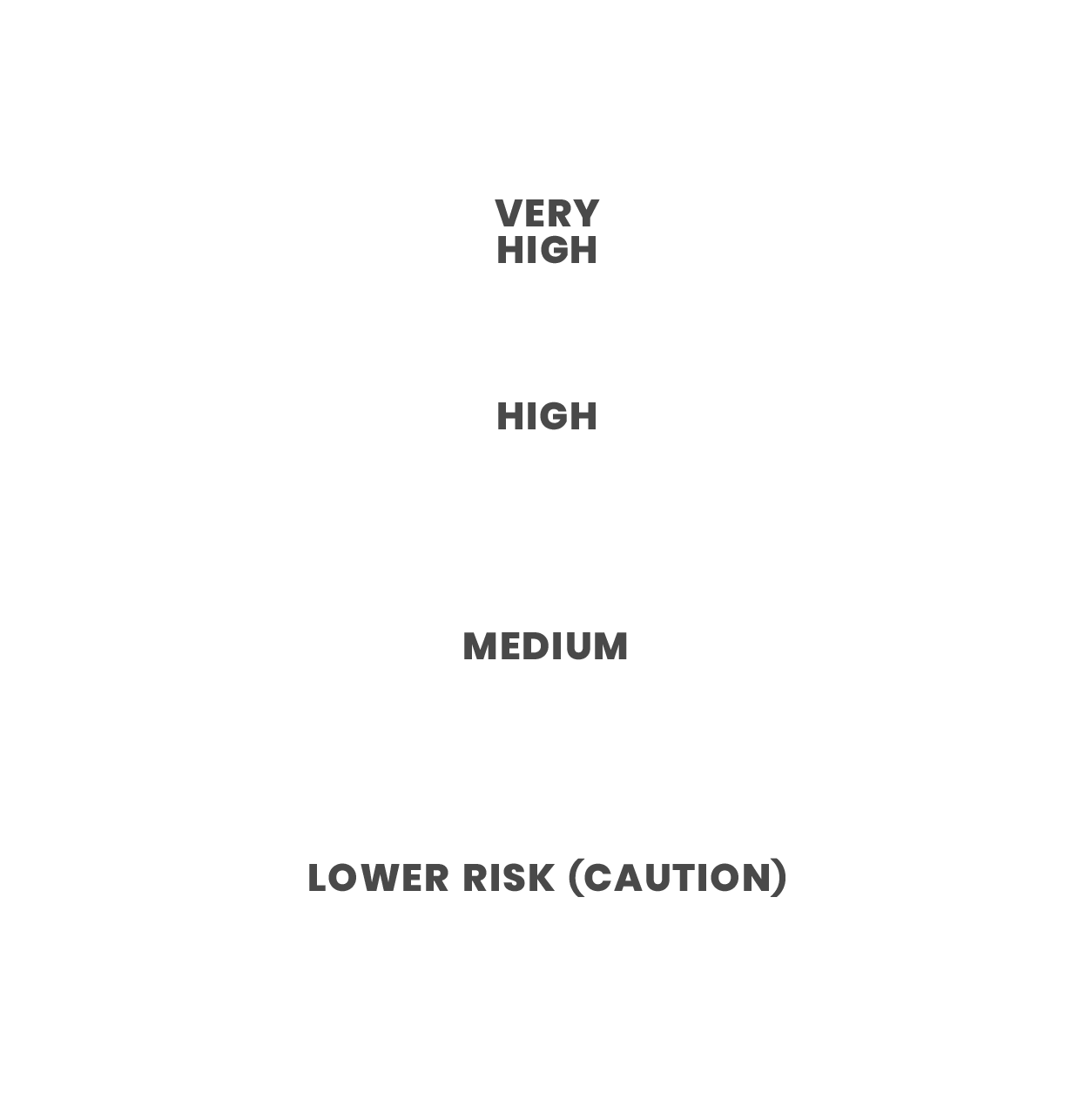 OSHA also states, "while correctly using PPE can help prevent some exposures, it should not take the place of other prevention strategies. Medium Exposure workers include those "In areas where there is ongoing community transmission, workers in this category may have contact with the general public (e.g. schools, high-population density work environments, some high volume retail settings."
The Physical Barrier Your Customers and Employees Need and Deserve
SNEEZE DEFENDER™ is single acrylic shield, modular kit or custom solution that creates a physical barrier between people. It can protect both customers and employees from germs every time someone speaks, sneezes, or coughs.
"Both patients and staff are safer with the custom made partitions. I am very pleased with attention to detail and how it blends in nicely. Thank you"
Peter Endo, M.D. Torrance,CA
"Our shield looks great. Thanks for the great and fast service!"
Macer Medical, Palos Verdes, CA
We are so pleased with the quality of the Sneeze Defender acrylic shields and the professionalism in installing them. They were able to provide a fast turnaround at a competitive price."
Ron Cho, Matsuhisa,
Beverly Hills, CA
Sneeze Defender™ shields bring peace of mind to social, business and industrial situations. We're commited to helping everyone stay safe during the Covid-19 era and beyond.